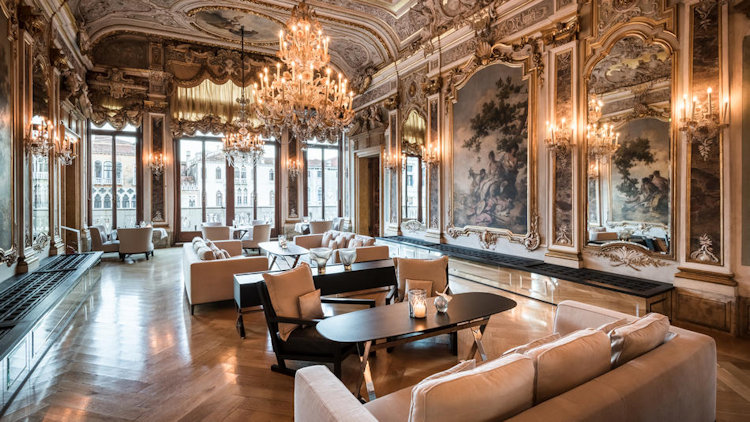 The Aman Venice Experience – A Serene Palazzo Hotel in Italy
Located in Palazzo Papadopoli, one of the city's eight monumental palaces on the Grand Canal, Aman Venice embodies all that is sumptuous and sensual in La Sérénissime. Venice was given the name La Serenissima, which means the most serene, when it was a great trading empire. The term was used to recognize Venice as a sovereign state along with other maritime republics in the same region.
Rococo artwork is offset by the contemporary sobriety of interiors by Jean-Michel Gathy, while private gardens — rare in this floating city — are dominated by opulent restaurants and spacious suites.
A few steps from Piazza San Marco, Aman Venice offers the perfect place to explore this romantic city and discover the city's hidden gems while floating on a traditional gondola.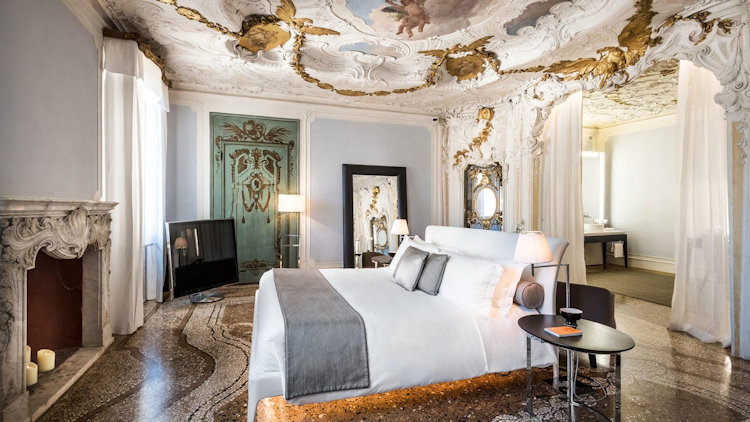 Accommodation
Aman VeniceThe 24 guest rooms and Signature Rooms, which vary in size and layout, feature works by a number of Italy's greatest artists, including 16th-century architect Sansovino and 18th-century painter Tiepolo. Contemporary furnishings complement authentic silk wall coverings, chandeliers, woodwork, chinoiserie, and painted ceilings, while many suites offer Grand Canal views.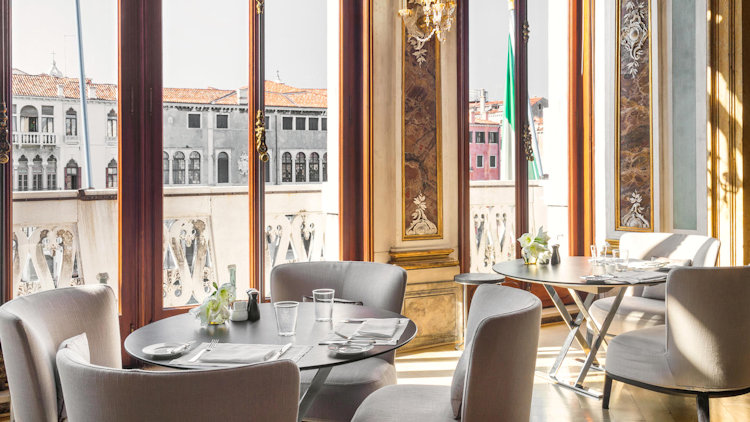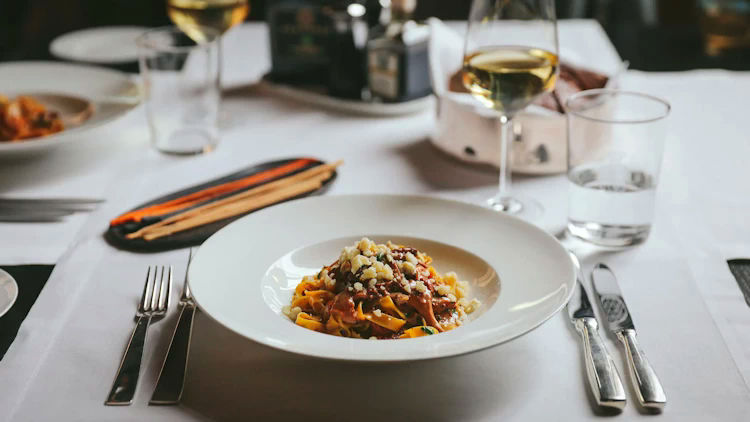 To eat
Fresh, seasonal ingredients are at the heart of Aman Venice's cuisine, where they are transformed into welcoming and authentic cuisine. Dine in the sumptuous yellow dining room, in the hotel's canal-side restaurant – a rarity in Venice – or savor a private dining experience in one of the palace's hidden rooms.
Guests and non-residents are invited to dine at Aman Venice. Contact the team to make a reservation at Arva or book a private dining experience.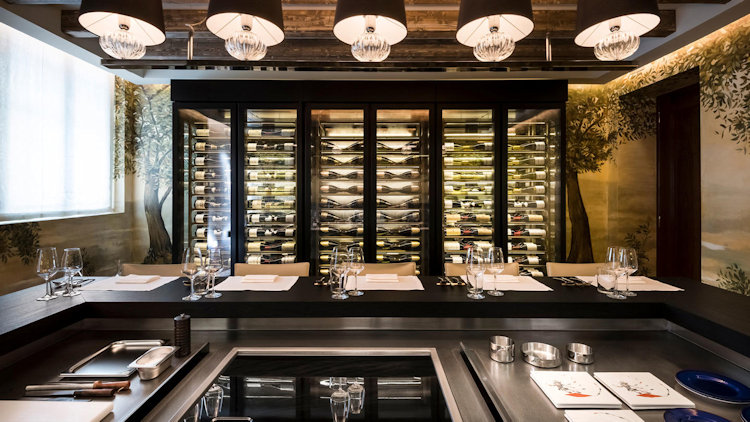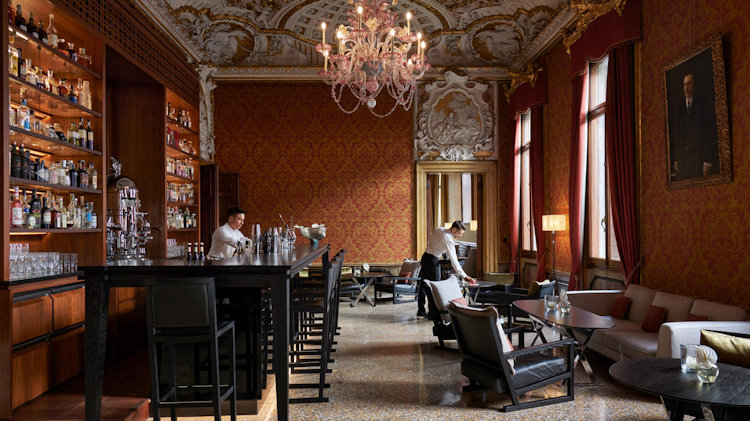 The bar
Overlooking the Secret Garden by the Grand Canal, Aman Venice Bar serves drinks, tea, late-night snacks, and light fare — including Aman's take on classic Venetian cicchetti — from noon to midnight. A tribute to Lord Byron, it's a warm and inviting space, and the romantic rooftop terrace is the perfect place to watch the sun set over the floating city. Explore the largest selection of gins in Venice or request a bespoke cocktail from the award-winning resident mixologist.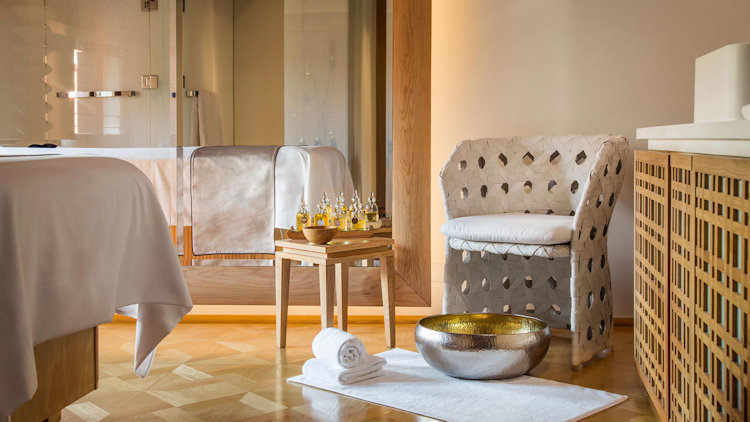 Well-being and fitness
Hidden away on a mezzanine on the third floor of the palace, the Aman Spa is an inviting, intimate and tranquil retreat away from the hustle and bustle of the city. Its three dimly lit treatment rooms offer a selection of massages and treatments to balance mind and body, inspired by both Asian healing philosophies and Italian spa tradition.
The hotel's in-house therapists share their wisdom and knowledge through a variety of treatments, from cranial therapy to deep tissue massage, and beauty treatments to the best of personal training. Each session with the therapists is tailored to each client's specific needs and goals. Relax and refresh your mind, body and spirit in the intimate and tranquil setting of the spa.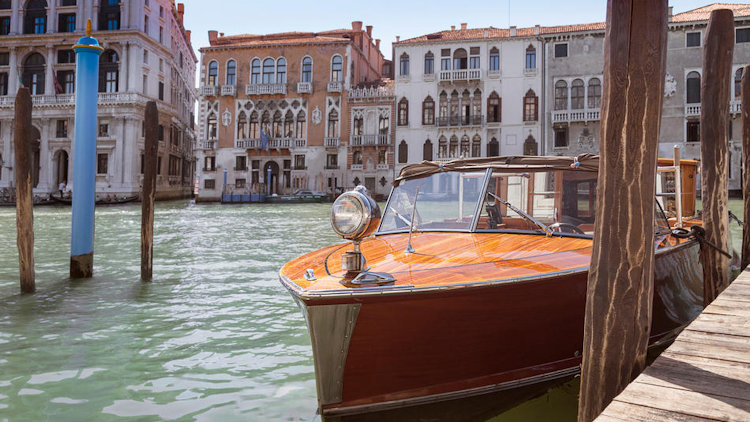 Experiences
From his perch by the canal in San Polo, Aman Venice is a window into the city's historic glories and modern cultural heights. Priceless works of art and iconic landmarks reveal themselves at every turn – most within a stroll or short gondola ride, but for the most unique and memorable encounters, turn to the experts at Aman for a Privileged access to the city's secrets – from bespoke, chef-led Rialto market tours to private opera boxes at Fenice.
Organized and led by the foremost experts in their fields, be they art historians, architects, chefs or engineers, Aman Venice's private guided excursions allow you to fully appreciate and absorb the magic of this remarkable "floating city", without the crowds.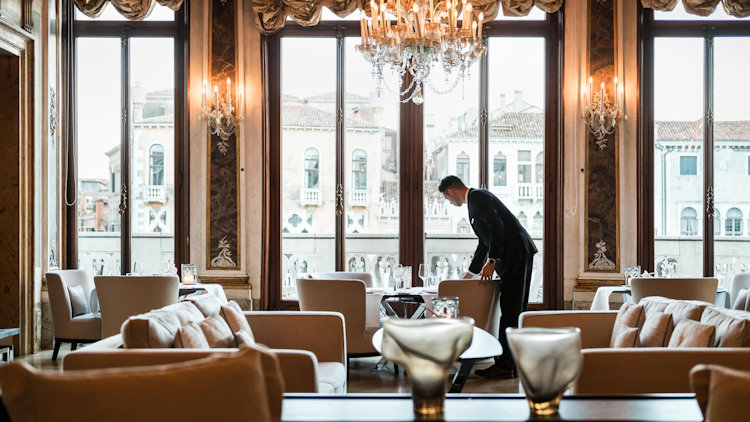 A palace to call home
Take possession of one of the most coveted addresses on the Grand Canal, the 16th century Palazzo Papadopoli. Now the home of Aman Venice, the distinguished waterfront property is available for exclusive use – ideal for those seeking their own private space in the heart of La Serenissima to celebrate in opulence and comfort.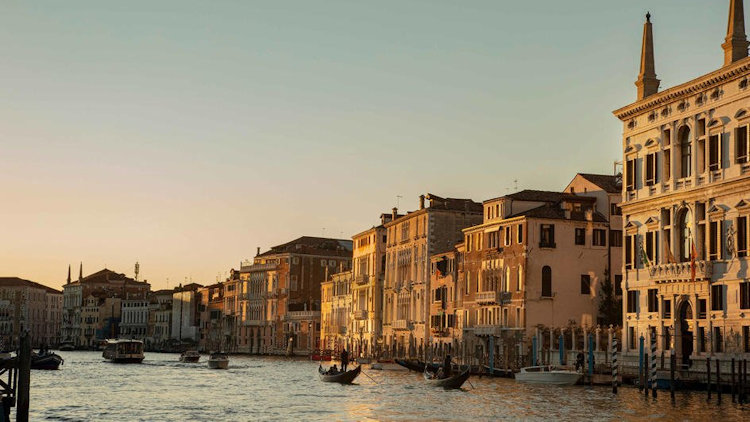 Image credit: Aman Venice